Paul Gustave Dore
Dore Illustrations of the Bible and Dante's Inferno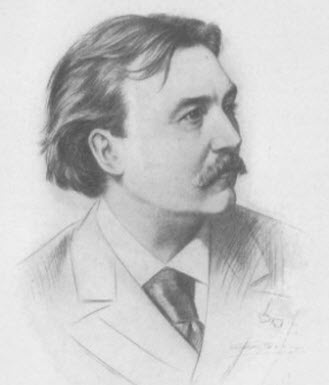 Gustave Dore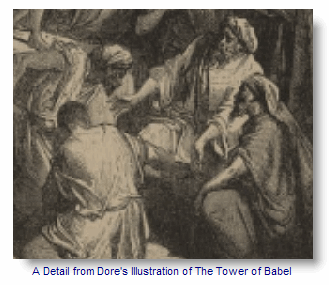 Gustave Dore, painter and illustrator of books, was born at Strasbourg, 6th January 1833. In 1845 he came to Paris, at the age of fifteen Dore began to exhibit landscape subjects in pen and ink in the Salon; in 1848 he became a contributor to the Journal pour rire, and he was afterwards on the staff of the Journal pour tous.
Dore first made his mark by his illustrations to Rabelais (1854) and to Balzac's Contes Drolatiques (1856), which fully displayed his facility of execution and his fantastic power of invention. These were followed by innumerable illustrated editions of other well-known works; in 1861 by Dante's Inferno, in 1863 by the Contes of Perrault in 1863 by Don Quixote, in 1868 by the Purgatorio and Paradiso of Dante, in 1865-66 by the Bible in 1866 by Paradise Lost, in 1867-68 by Tennyson's Idylls of the King, in 1867 by La Fontaine's Fables and many other series of designs, the latest of which became poor and feeble in character, the artist having exhausted himself by incessant over-production.
Dore was also ambitious of ranking as an historical painter, and he executed much in colour. Among the earliest of his pictures are 'The Battle of the Alma,' and 'The Battle of Inkermann,' shown in the Salons of 1855 and 1857. Two of Dores most successful oil-pictures are ' Paolo and Francesca da Rimini' (1863), and 'The Neophyte' (1868). His 'Tobit and the Angel' is in the Luxembourg Gallery. For many years there was a Dore gallery in London, filled with his works, which were more popular there than in France, among which the enormous canvases of 'Christ leaving the Praetorium' (1867-72) and 'Christ's Entry into Jerusalem' figured prominently. He exhibited frequently at the Paris Salon being exempt from the examination of the jury through his first decoration as chevalier of the Legion of Honor given him by the emperor in 1861. Contemporary critics often found fault in his paintings, stating that his coloring was unreal and wanting in delicacy and harmoniousness, and he had no technical mastery over the methods of oil-painting.
Dore is best known for his book-illustrations, particularly his illustrations for the Bible and Dante. Doré's Bible Illustrations (1865) were a great success and in 1867 Doré had a major exhibition of his work in London. This led to the foundation of the Doré Gallery in New Bond Street. As an illustrator he was marvelously fertile in invention and enjoyed immense popularity. Books illustrated by Dore commanded high prices, and there were Dore galleries in all the major European capitals. Dore himself said that between 1850 and 1870 he earned £280,000 by his illustrations, a fantastic sum in that era.
Dore also displayedsome ability as a sculptor. He exhibited a colossal vase decorated with figures at the Exposition Universelle, Paris, 1878; and at the time of his death, 23d January 1883, he was engaged upon a monument to the elder Dumas.

The Gallery of Dore Illustrations
We are proud to present a gallery of the best illustrations of Gustave Dore. There are two ways to enjoy the illustrations. The first is by browsing our collection of drawings by Paul Gustave Dore. The second is to view the drawings in context, as part of the books which they illustrated. To that end we have posted the texts of
---

Sponsors: